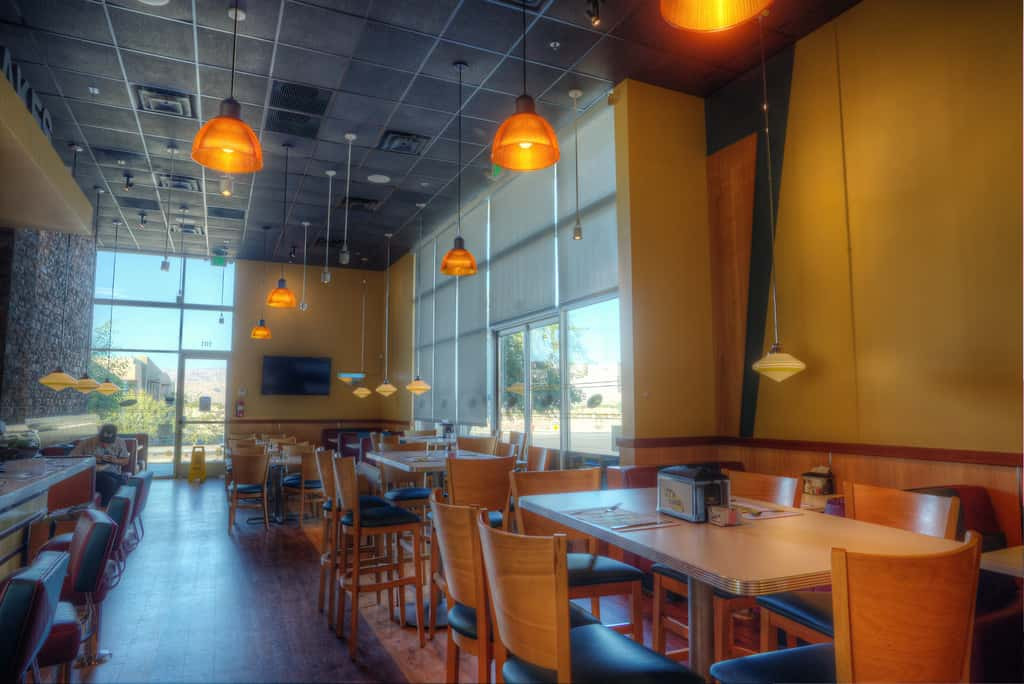 About Us
It is said that "when you love what you do it shows", Todd Flood of Maracas Cantina's fame and JT's Co-Founder Barbara Boyajian are out to prove just that. The latest restaurant JT's Diner is a dedicatory to that saying. Located at the corner of Cook Street and University Park, directly across the street from the University of California-San Bernardino campus in Palm Desert.
JT's Diner is a place the whole family will love, dishing up traditional diner style fair and a few not so traditional signature dishes. From a variety of delicious omelets to Jacks signature Croissant French Toast WOW!, or try a ¼lb build a burger, a Rare Roast Beef sandwich, meatloaf, beef stew or Barbs famous Mac & Cheese, how about BBQ Ribs, you get the idea. Beverages featuring draft beer and wine for the adults and shakes and sodas for the kiddies or the kid in you.
The restaurant revolves around its kitchen in traditional diner style, with long counters surrounding it. There are plenty of booths and long tables for big families or groups, very warm and cozy with music from the 50's and 60's to add just a touch of nostalgia and big screen HD televisions for the sports enthusiast. Come on down we think you will agree JT's is fresh, delicious, bountiful and affordable. The friendly attentive staff is waiting to greet you.